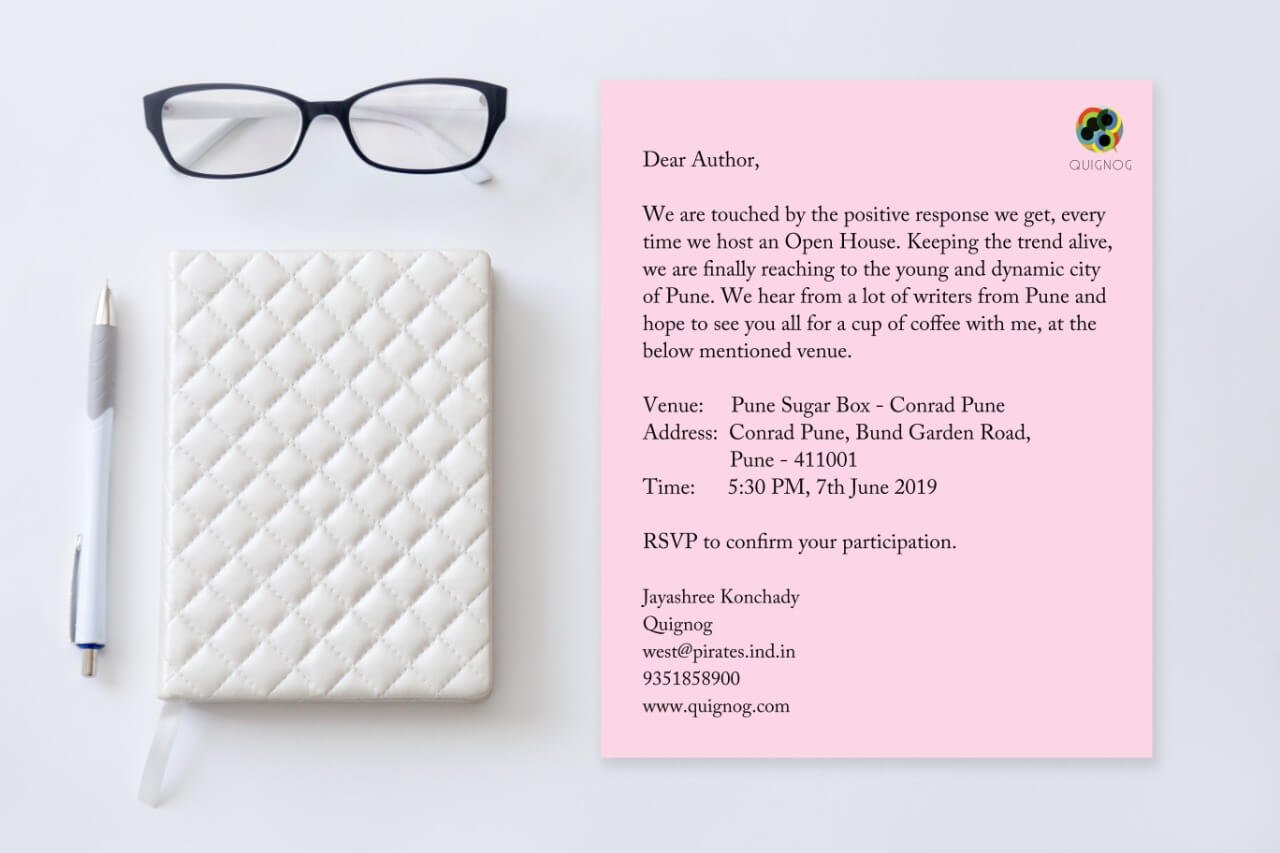 We are touched by the positive response we get, every time we host an Open House. It feels gratifying to be connected to the roots of our industry - the author; acting like a fountain of content, working tirelessly, and mostly without a clear reward in sight.
Thank you for your love and excitement. Keeping the trend alive, we are finally reaching to the young and dynamic city of Pune. We hear from a lot of writers from Pune and hope to see you all for a cup of coffee with me, Jayashree Konchady, at the below mentioned venue.
Venue: Pune Sugar Box - Conrad Pune
Address: Conrad Pune, Bund Garden Road, Pune - 411001
Time: 5:30 PM, 7th June 2019
With the objective of meeting other authors, talking about your work, finding like-minded people who can help you review your work, or sharing ideas about publishing and books in general, we would love to have your company at the Open House. We would also be delighted to discuss your publishing journey and explore possibilities of working together.