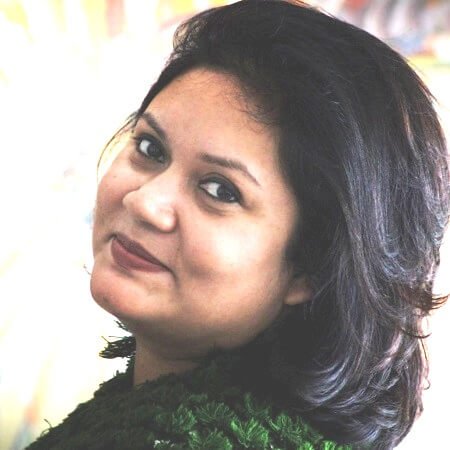 About the Author : Sahana Ahmed

I had a bucket list, I had a fuck-it list. Killing myself was part of neither.

Sahana Ahmed is a fiction writer and poet based in Gurugram. Her work has been published in India, the UK, the USA, Australia, Canada, and Singapore. An alumna of the University of East Anglia's Creative Writing India Workshop, Sahana has contributed to anthologies by Juggernaut Books, Gnashing Teeth Publishing, and Potato Soup Press. Find her online at www.sahanaahmed.com.
Meg Pokrass
---
Somehow, in a few sentences, Sahana Ahmed is able to show us the fragile human condition.
Humra Quraishi
---
Sahana Ahmed is the Begum of flash fiction.
Amit Chaudhuri
---
There's much humour, acuity, and unforgiving shrewdness in the observations and writing.
bookGeeks India
---
Funny, witty, hilarious, quirky, classy, and romantic! This book delivered everything that I can ever expect from a chick-lit.
Booknerds
---
Contemporary and young. The most wonderful writing I have read this month at least.
Vinita Agrawal
---
Such an enjoyable love story! The verses on the different types of skirts were delightful.
Samar Khan
---
A smooth, peppy, feel-good story. Sahana has a very visual way of writing that makes the book an easy read. Don't miss it.
Varun Grover
---
A breezy coming-of-age story. Beautifully written.
PUBLISH NOW
You get the first page of your first chapter edited free of cost if you click below. Test us out!
* the prices are for a maximum 250 BnW inside pages (60,000 words) paperback.