About the Book : Love Muffin and Chai Latte
Love Muffin and Chai Latte follows the journey of Tabitha Lee Timmons as she deals with financial stress, loony relatives, some rooks, an unhappy bride-to-be, a grumpy old man and two heartbreakingly handsome men.

It all begins when Tabby becomes engaged to Chandramohan Mansukhani—known to his friends as Chris.

Chris' grandfather objects to the union. Tabby is given the task of winning him over or else they risk losing a big, fat, juicy inheritance.

Convincing his grandfather turns out to be more complicated than she anticipates. For one, he wants her to seek the blessings of his spiritual advisor. The trouble is...his advisor lives in India.

So, for the sake of love, Tabby journeys into the heart of India and battles monkeys, crooks, Delhi belly and the advisor himself in order to win over Chris' family.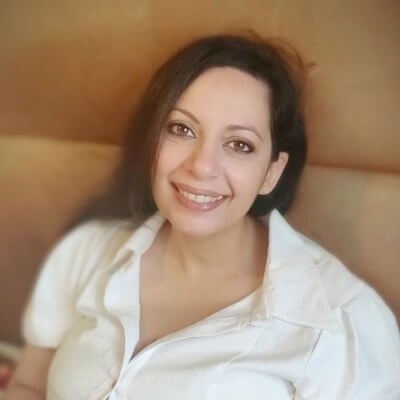 About the Author : Anya Wylde
Anya Wylde lives in Ireland along with her husband and a fat French poodle (now on a diet). She can cook a mean curry, and her idea of exercise is occasionally stretching her toes. She holds a degree in English literature and adores reading and writing. Connect with Anya Wylde on Facebook, Twitter, Pinterest, or Google+ to be notified about her upcoming releases, or follow her on her Amazon Author Page. Subscribe to her newsletter.
PUBLISH NOW
You get the first page of your first chapter edited free of cost if you click below. Test us out!
* the prices are for a maximum 250 BnW inside pages (60,000 words) paperback.