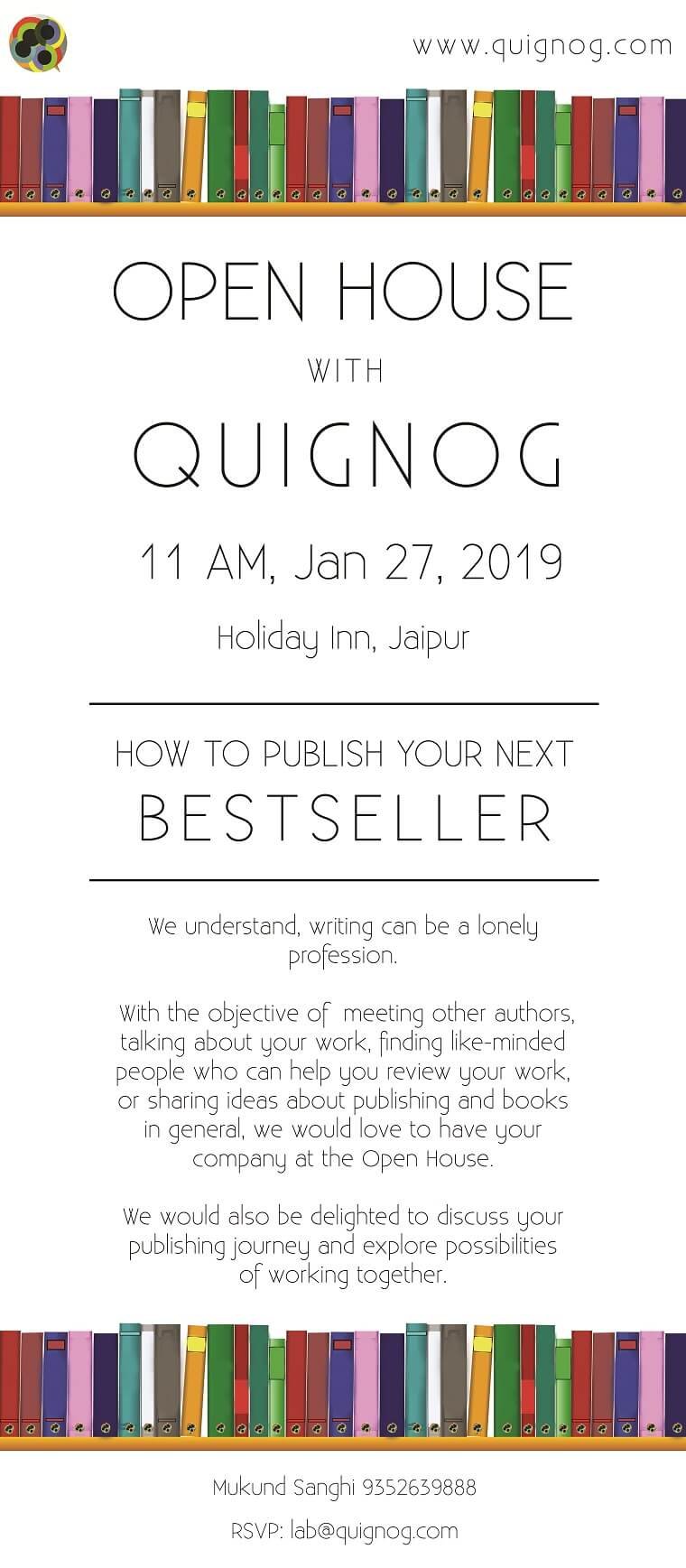 Open House, Jaipur
Date: 27th January 2019
Venue: Holiday Inn, Jaipur
Time: 11 AM
We understand, writing can be a lonely profession. With the objective of meeting other authors, talking about your work, finding like-minded people who can help you review your work, or sharing ideas about publishing and books in general, we would love to have your company at the Open House. We would also be delighted to discuss your publishing journey and explore possibilities of working together.