About the Book : Two Sides of a Coin
All men who dedicate their lives for a cause greater than themselves are equally noble.
At the peak of militancy, young dreams of an insurgent and an army officer collide, both equally convinced of the righteousness of their missions. Amidst spiralling violence, as conflicts become personal, they discover, they are, but puppets in the greater scheme of things.
"An eye opener with tons of emotional turbulence."
- The Policy Times
"Well crafted and thought provoking."
- Sanchit Gupta, Author, The Tree with a Thousand Apples
"The narration is very lucid and the plot is promising. The book is written in a very picturesque manner. There is plenty of action in it. A very promising book and a must read"
- Nikhil Mahajan, Author, My Love Never Faked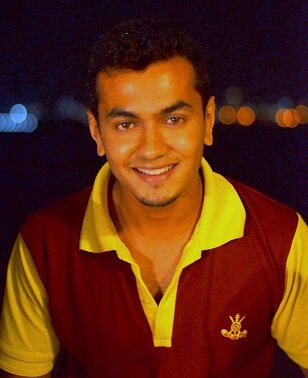 About the Author : Captain Jay Joshi
Jay Joshi joined the National Defence Academy, Pune at the age of 17. He was commissioned as a Lieutenant in 2015 to the infantry, as part of a unit serving in counter-insurgency in Jammu. He is currently serving as a Captain at his first High Altitude tenure at the Siachen Glacier. Educated at Mumbai, US and Gujarat, Jay has written his first book, titled Two Sides of a Coin, inspired by his personal experiences as a soldier and the perceptions of the sense of purpose felt by the insurgents.
He commits his royalties to Sahaj Foundation.
PUBLISH NOW
You get the first page of your first chapter edited free of cost if you click below. Test us out!
* the prices are for a maximum 250 BnW inside pages (60,000 words) paperback.